Airfix Locomotive Series
Boxes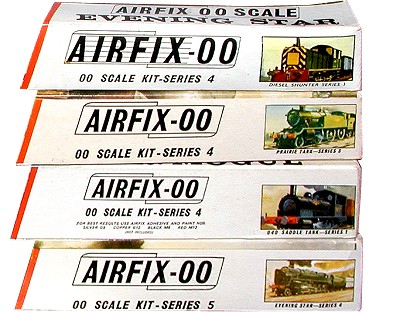 Variations in panel details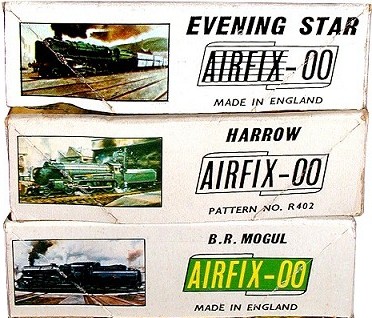 Three styles of the Type 3 Box are shown here.
The Harrow box has the standard design, the Evening Star box has the black lines running behind the name Airfix and the Mogul box has the green and yellow coloured logo.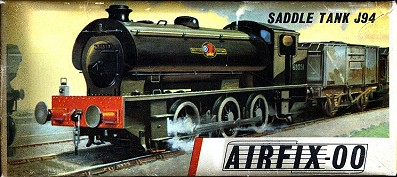 Another Type 3 version. The white panel only contains the 'Airfix-00' legend with the black lines, the kit name is printed onto the picture.